The beauty and rejuvenation of spring has finally arrived. It is the time of year that longer days and warmer weather lift our spirits and clear out the cobwebs. To welcome it with open arms, we have put together a list of the most impressive flower markets around the world.
Roses, tulips, orchids, lilies abound, these markets are veritable open-air museums, showcasing the most brilliant colours and lovely scents in the natural world. Discover our selection of seven flower markets around the world and their most notable flowers that will inspire you to transform your garden, patio or windowsill into a dream outdoor space! We have also included below a selection of 5 essential books that will help you transform your garden into a beautiful oasis of peace, and the perfect place for summer relaxation!
1. Queen Elizabeth II Flower Market — Paris, France
Made up of pavilions dating back to the year 1900, Marché aux Fleurs – Reine Elisabeth II is draped in decor reminiscent of the captivating tales of Madame Bovary. It is in the centre of the Place Louis-Lépine square that this sublime market offers its visitors a grand assortment of flowers and plants including iris, freesia, jasmine and tuberose. Each Sunday, it is the birds' turn to show off their striking colours and charming songs, when the flower market is transformed into a bird market to the delight of ornithologists and common visitors alike.
National Flower of France: Iris
Type: Perennial
Origin: Egypt
Flowering: March to August
Exposure: Full Sun
Difficulty: Easy
2. Quang Ba Flower Market — Hanoi, Vietnam
Housed under myriad multicolour umbrellas, the Quang Ba Flower Market is unlike any other market in the world. Used as offerings in temples, during Têt Nguyên Dan (Lunar New Year), and as an integral part of their ancestral traditions, flowers are essential for the Vietnamese people. This magical place is akin to a Christmas tree market, but with magnificent tropical flowers. Sunflowers, roses, chrysanthemums, orchids and lavender offer you a kaleidoscopic spectacle and a treat for the nose!
National Flower of Viet Nam: Lotus
Type: Perennial
Origin: Asia
Flowering: July to September
Exposure: Full Sun
Difficulty: Moderate
3. Pak Khlong Talat — Bangkok, Thailand
The 3,000 stalls that make up the Pak Khlong Talat market offer visitors a clean and comfortable place to shop for flowers produced as far away as Chang Mai, located 9 hours north. Top sellers in this market include jasmine flowers, lilies, bright yellow marigolds, and herbaceous plants. It's also mesmerizing to watch the talented flower merchants assemble magnificent phuang malai, floral garlands that can be found for sale on nearly every street corner in Thailand.
National Flower of Thailand: Golden Shower Tree
Type: Subtropical Tree
Origin: South Asia
Flowering: May to June, September
Exposure: Full Sun
Difficulty: Moderate
4. Bloemenmarkt — Amsterdam, the Netherlands
The Dutch passion for flowers has survived the test of time, and that is no clearer than at the 140-year-old Bloemenmarkt flower market. Historically it welcomed hundreds of boats daily, filled to the brim with plants and flowers for sale. Today, this famous floating flower market is an institution to locals and a prime destination for tourists flocking there to admire tulips of all colors and to purchase bulbs as souvenirs.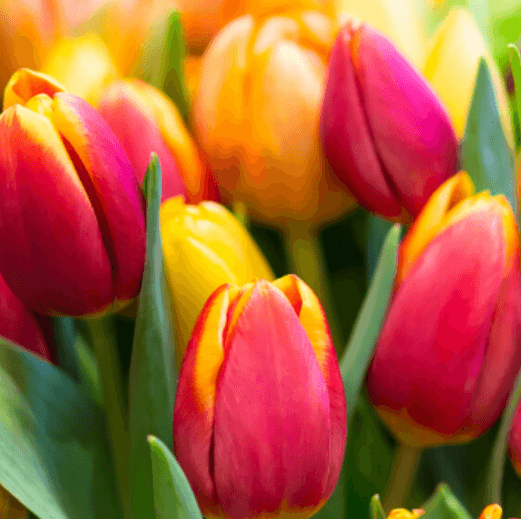 National Flower of
The Netherlands: Tulip
Type: Bulb
Origin: Central Asia
Flowering: March & Mid-May
Exposure: Full Sun
Difficulty: Easy
5. Adderley Street Flower Market — Cape Town, South Africa
Adderley Flower Market is one of the oldest markets in Cape Town, born over 120 years ago when flower producers started selling the excess flowers nearby Stuttafords department store wouldn't purchase. Some sellers are professional third or forth-generation shop keepers, while others are home growers keeping the cottage industry alive. This collection of vendors as colourful as their products add a sparkle to the city thanks to their lilies, roses and daisies.
National Flower of
South Africa: King Protea
Type: Perennial
Origin: South Africa
Flowering: April to October
Exposure: Full Sun
Difficulty: Moderate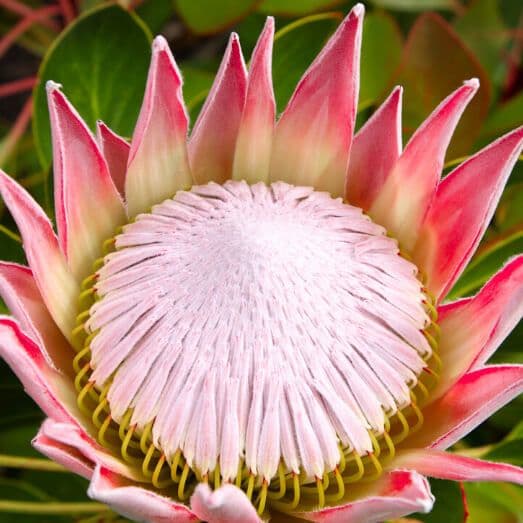 6. Campo Dei Fiori — Rome, Italy
The Campo dei Fiori or Field of Flowers in English is one of the main piazzas in Rome, and occupies an important place in the hearts of the Roman people. Founded in the 15th century, this region was literally a sumptuous meadow teeming with wildflowers and tasty vegetables. Today, this market is as lively by day as by night, when the terraces are filled with tourists and locals looking for a tasty Spritz.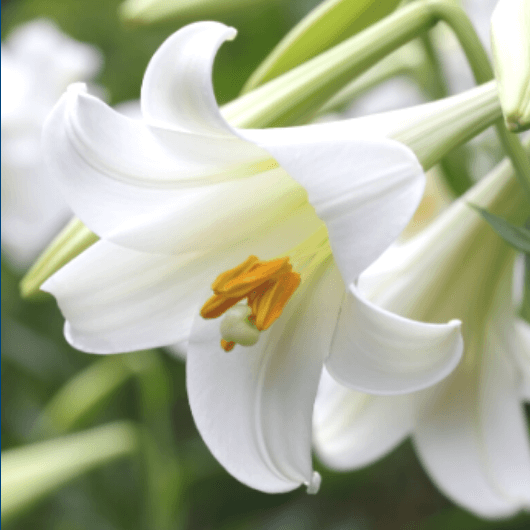 National Flower of
Italy: Lily
Type: Bulb
Origin: Northern Hemisphere
Flowering: May to September
Exposure: Partial Sun
Difficulty: Easy
7. Phool Mandi, New Delhi, India
In India, jasmine flowers decorate women's hair, garlands of marigolds frame the entrance to houses and rose petals decorate places of worship. Welcome to Phool Mandi, one of the largest flower markets in the world. This market attracts thousands of visitors every day, including wedding planners, vendors, locals and of course, curious little ones. This maze of passages exhibits sublime flowers arriving from around the world including South Africa, Thailand, China and the Netherlands. Visitors can admire flowers as common as gerberas and marigolds and as rare as anthuriums and white orchids. A real treat for the eyes.
National Flower of
India: Lotus
Type: Perennial
Origin: Asia
Flowering: July to September
Exposure: Full Sun
Difficulty: Moderate
Five Essential Books for Gardening Flowers