We recently asked a few of our guests to share their favourite memories from journeying with us and what keeps bringing them back.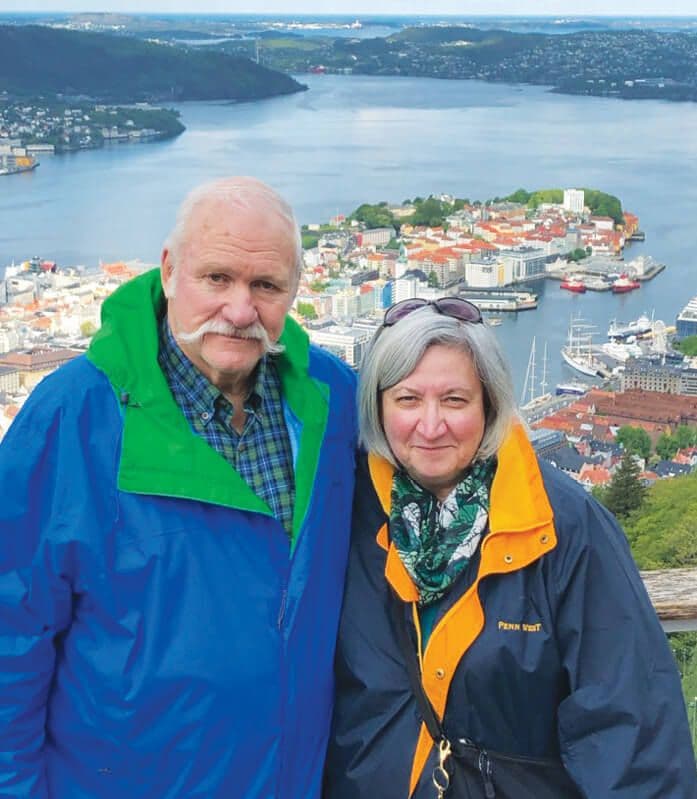 MR. & MRS. McNEIL —
FIVE JOURNEYS WITH US
While we were on the journey along the Douro through Spain and Portugal, we stopped in a Portuguese bakery. Our Journey Manager Sally told us that there was a man who worked in this bakery that looked like Mr. Bean (Rowan Atkinson). If you saw his phenomenal mannerisms you would have believed this was the real Mr. Bean. I was wearing a ball cap from my time in the Canadian Military. When we were getting on the coach I gave Mr. Bean the hat. He seemed very happy. He then said, "don't move the bus". A moment later he came back on with a bottle of a port wine and gave it to me. That connection was one of the highlights of that journey that still stands out in my mind.
When we pay for a Journey, there aren't any unexpected expenses. For example, when we would usually not know how much to tip, we don't even need to think about it because they are included. There is someone else there to take care of it. Even choosing and paying for the excursions can normally be quite an undertaking and with a Journey you have that all picked out for us. The phrase we were sort of caught by was "you don't have to touch your wallet once".
---
PAT FROM ONTARIO —
TWO JOURNEYS WITH US
When we were leaving for your journey to Switzerland, I mentioned to my granddaughter all the great activities we were going to do. She said, "Oh, I wish I was coming with you." I told her "well, I'm sorry I can't take you. But you and your sister each pick out one of your little stuffed animals that's a size I can fit in my pocket." I took pictures of them everywhere we went. On the cog train, on the balcony of our gorgeous hotel room in Grindelwald, looking out over the lovely chalets and mountains. Of course, I sent the photo back each day, so they were following along to see what their stuffies were up to. I think it made it a much more interesting experience for them (and me)!
I join you because of your door to door service. I'm at the stage in my life where I don't want to drive to the airport and deal with leaving my car. Traveling with a large suitcase, I don't even want to be taking the train. The fact that somebody came to my door, picked me up and whisked me away was a real benefit. Almost more important, when we got back from our journey you brought us home because by then we were very tired. It made the whole experience that much better.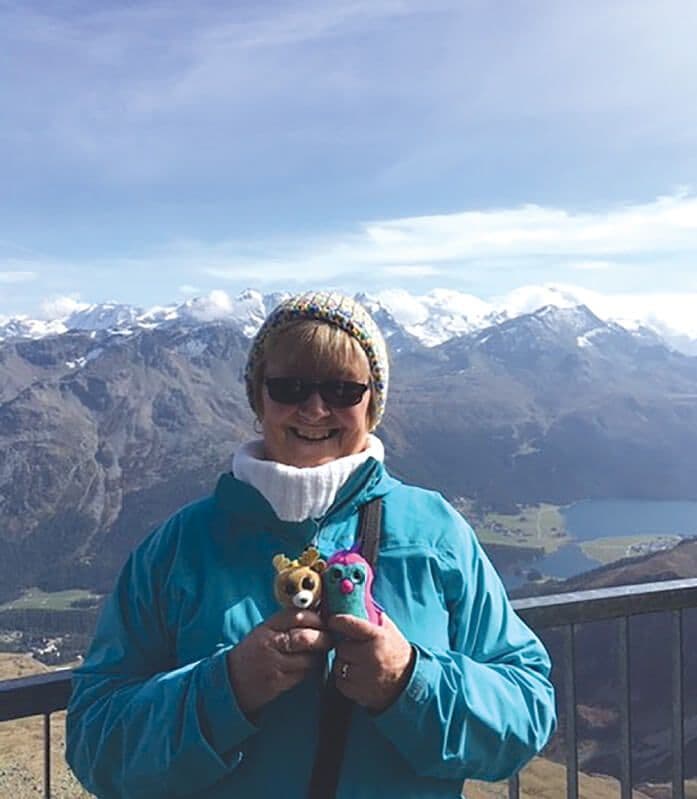 ---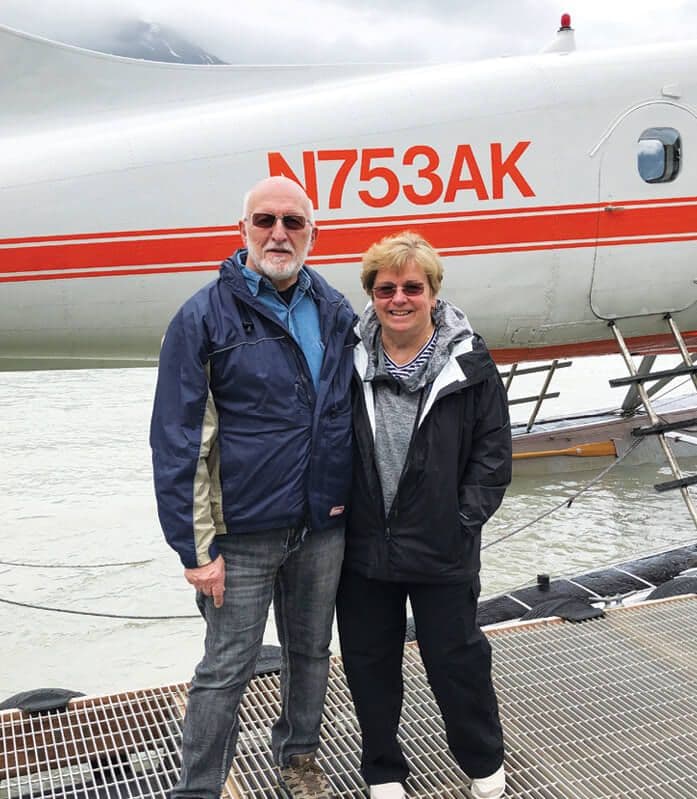 MR. & MRS. KOVACS —
THREE JOURNEYS WITH US
While we were on the journey through Yukon and Alaska we enjoyed a spectacular ride in a seaplane over Juneau to see all of the mountains, glaciers and wildlife below. We then landed at a lodge to relax and enjoy a delicious Alaskan barbecue lunch. When we went inside to eat, we looked out the windows and saw a black bear come down from a tree 30 metres away where it turned out he had been keeping an eye on us. He wandered over to the barbecue and began cleaning up for us. It was a special way to see nature!
On all three of our journeys, the Journey Managers in our opinion were very knowledgeable on the countries that we were visiting. They added another dimension to the journey by giving us a lot of explanation and background information that we would not have otherwise known. When we visited Yukon and Alaska our Journey Manager Roland told stories about his experiences and introduced us to personal friends from when he lived in the Yukon years before. It made for an authentic, special experience.
---