For most of the year, the Yukon is characterized by a cold, unforgiving climate. Though pleasantly warmer when we journey to the Yukon and Alaska in June, the winter chill never dampens the spirits of the locals, who have been described as "warm-hearted", "overwhelmingly friendly" and "great people to meet".
At Journeys by Van Dyke, we believe the individuals you interact with on your journey play a significant role that serves to enrich your experience. That's why for more than 40 years we have formed strong relationships with local guides and proprietors who are knowledgeable, hospitable, and eager to share their stories and passion for their community.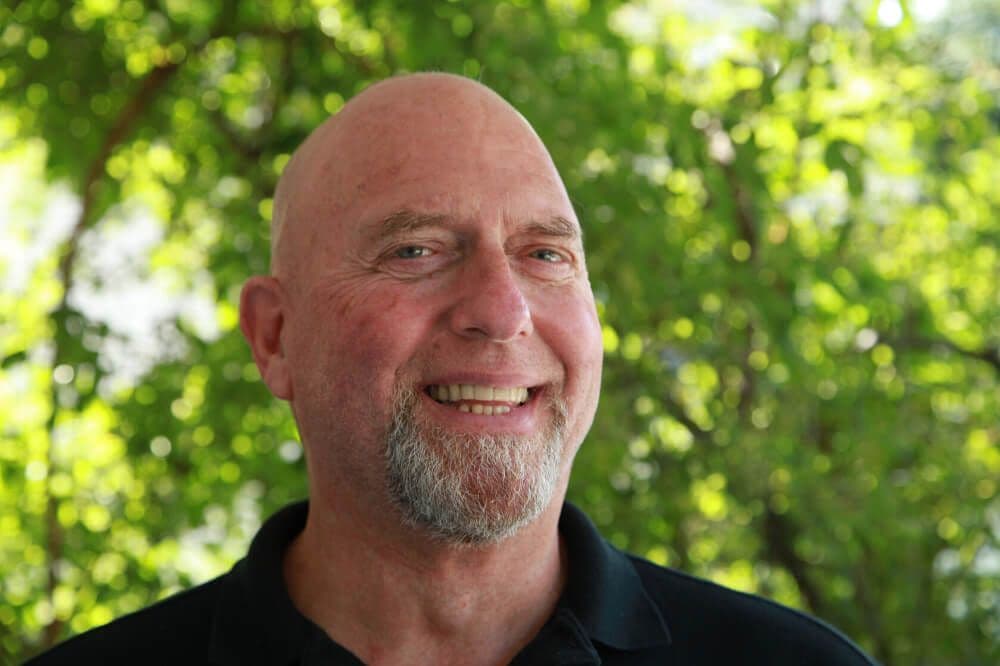 Roland McCaffrey is one of our many experienced Journey Managers, who has introduced our guests to the Yukon over the years. Roland lived in the Yukon for nearly 20 years, barring a short stint when he worked at the Yukon Pavilion at the 1986 World's Fair in Vancouver. Due to his invaluable personal ties in the region, we recently asked Roland to share a few stories about the unique personalities you will meet on our Journey through the Yukon in June.
Day 2: Sled Dog Expert Jeff Larsen
Jeff Larsen was no stranger to the world of sled dog racing when he took over Muktuk Adventures from famed Yukon musher Frank Turner. Jeff has a tremendous understanding of the history of sled dog competitions including both the Iditarod and the Yukon Quest races. Jeff and his wife provide an insightful and humorous presentation on how to prepare a sled team for both grueling competitions, nail-biting stories from past races, and a description of what it is like to care for more than 120 active and retired sled dogs. By the end of your time at their gorgeous outdoor facility, you will appreciate Jeff's excitement for this subarctic sport and his love for these adorable canines.
Day 3: Gold Pan Champion David Millar
While most of the gold production at David Millar's Gold Bottom Mine is completed with the assistance of modern equipment, David has won countless international competitions for his placer gold mining talent (which is the technique of panning for gold in a stream). The Millar family quickly became placer miners after moving to the Yukon from Ontario in 1954 (when David was just a baby). You will have an opportunity to pan for gold with the expert assistance of David and his kind mother, Rona, as well as visit the gold fields and Dredge Number 4 National Historic Site.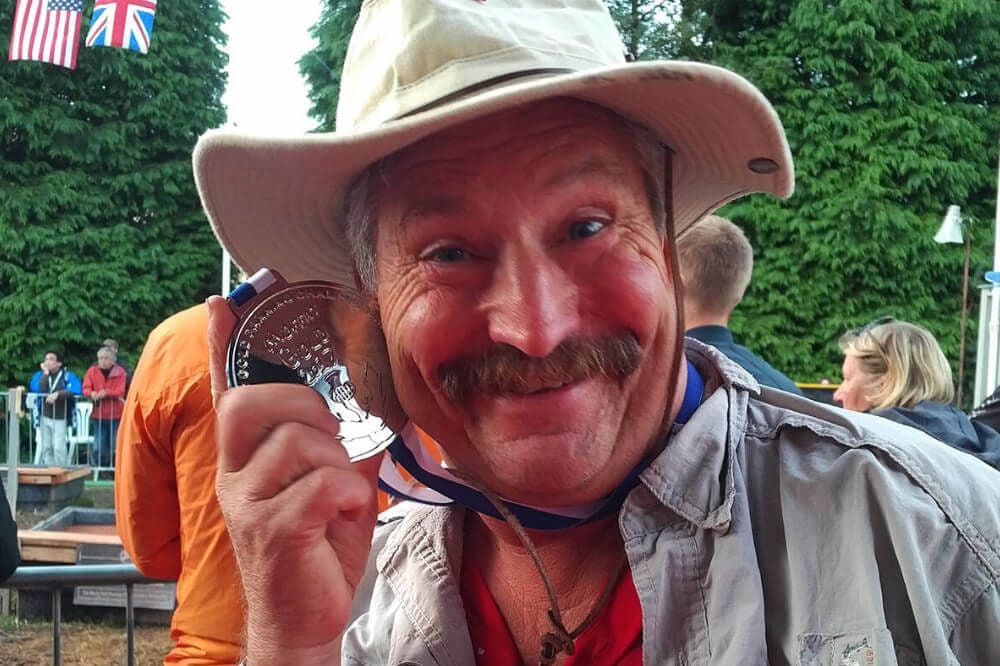 Day 3: Steve Watson and His Cinnamon Buns
No visit along the picturesque Klondike Highway would be complete without stopping by Braeburn Lodge to visit Steve Watson. Roland describes Steve as "one of the colorful 5 percent of the Yukon". This cherished stop between two long stretches of untouched wilderness is known for the landing strip across the road, Steve's pet pigs (named Salt and Pepper), and, best of all, his world-famous cinnamon buns. Considered to be the world's largest at over 25 centimetres in diameter, Steve and his staff produce more than 120 delectable buns per day during the summer months. Roland has been visiting Steve and Braeburn Lodge as often as possible over the years. Today, you can feel the powerful nostalgia of this special place through the posters and photos covering the walls that illustrate the close community ties.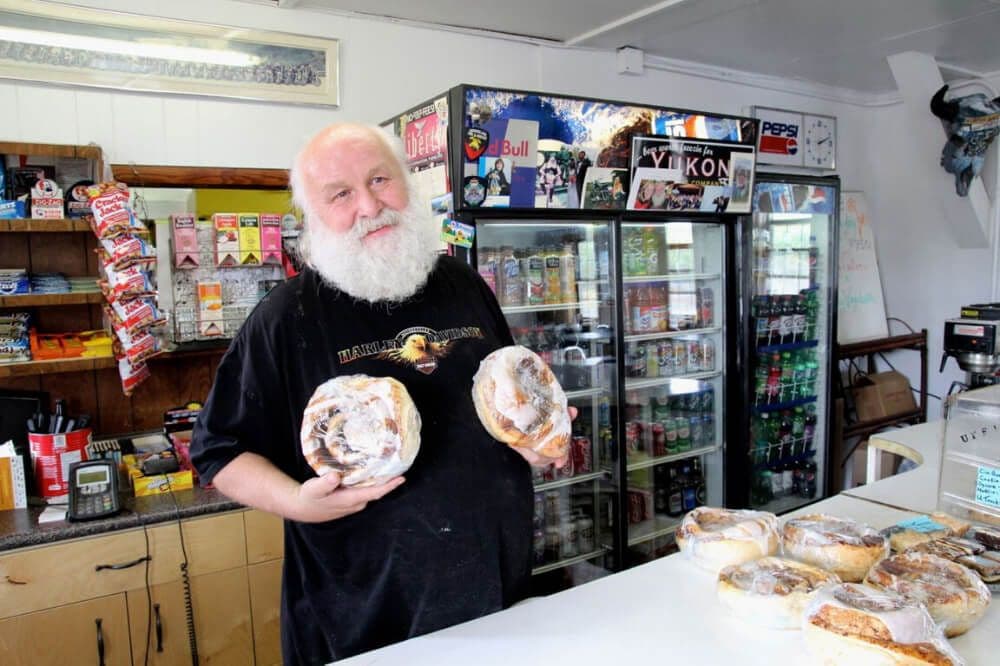 Day 4: Tommy And Dawn And Fish Wheel Tours
The daily lives of the First Nation's people prior to the discovery of gold in the territory in 1896 is a fascinating element in the Yukon's history. Tommy and Dawn have Trondek Hwechin First Nation and Inuvialuit backgrounds respectively, and the couple will share with you the history and hunting techniques passed down to them over the centuries during our scenic boat tour along the mighty Yukon River. You can feel Tommy's respect for his heritage and customs as he operates the traditional fish wheel and explains this unique fishing technique learned from his father, David Taylor.
---
Journey to
Yukon & Alaska
Meet the many unique people of the Yukon & Alaska, as well as discover many natural sights