For Your Safety & Comfort
The Explore with Confidence Plan
Your safety and comfort during your Journey with us is our top priority.
Included in all Journeys departing in 2021 are the following brand new features allowing you to explore the world worry-free and with confidence.
Intimate Group Sizes
Intimate vessels and excursions have always been one of the hallmarks of our brand, and in 2021 we are taking it a step further. All Journeys departing in the fall 2021 will have a maximum group size of 16 guests!
Flexible Journey Deposits
Start planning today and join us when you are ready. If for some reason you are unable to join us on your fall 2021 Journey, simply let us know before final payment and we will allow you to move your deposit to a future Journey.
Comprehensive Travel Insurance
Travel insurance is critical to exploring the world confidently. We have partnered with trusted travel insurance provider Manulife Insurance, Canada's largest insurance company, to offer comprehensive travel insurance options to our guests. You will feel safe travelling knowing that Manulife policies offer medical benefits related to COVID-19.
What our guests told us
What our guests told us
What would make me feel comfortable travelling is joining a small group. The ideal size depends on the location and the method of transport, but I would say not more than 20 people. That would make me feel totally comfortable travelling.
What our guests told us
In my conversations with our guests, many of you have shared that a flexible deposit would be necessary for you to feel confident reserving your Journey of a lifetime in 2021. All reservations for 2021 Journeys will include a no questions asked, flexible deposit policy.
What our guests told us
Travel insurance has always been an important conisderation for us when we reserve a Journey. Especially now, it is important for us to have the plan that meets our needs to put all concerns out of our minds and to enjoy ourselves exploring the world.
Globally Recognized Sanitation & Safety Protocols
Journeys by Van Dyke has joined the Safe travels initiative, by adopting the rigorous health and hygiene protocols developed by the World Tourism & Travel Council.
Keeping with our mission of enabling you to explore with confidence, here are some of the ways we are taking safety seriously: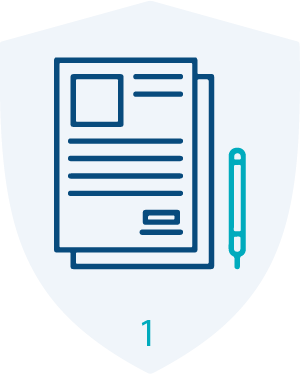 Wellbeing Declaration
Prior to departure all guests will be required to
declare that they aren't exhibiting any COVID-19
symptoms and will abide by the safety protocols.
Professional Journey Managers
Our Journey Managers have been trained to ensure
sanitation & social distancing guidelines are followed
by your group and our travel partners.
Skillful Guides & Drivers
All our local guides, coach operators & home pick-up
drivers have been trained on our safety protocols and
will be frequently sanitizing all surfaces.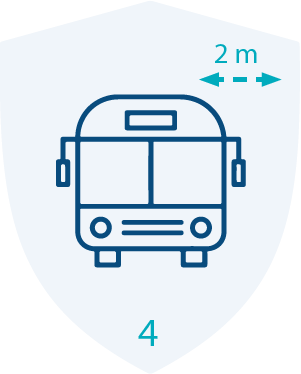 Spacious Coaches
Giving you room to social distance & stretch out
during coach transportation, we will be using larger
vehicles with at least two seats per guest.
Spotless Hotels
In addition to proving their impeccable service
standards, our selected hotels will be frequently
disinfecting your room & common areas.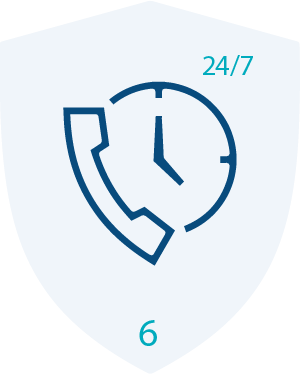 Our 24/7 Experts
In keeping our promise to you, our team of expert
Trip Planners here in Canada will be on call 24/7 to
skillfully handle any emergencies.
Receive Your Complimentary Fall 2021 Journey Brochure
Ready to explore with confidence?
Get the latest digital Journeys by Van Dyke collection.
Start browsing the world from your computer or tablet.